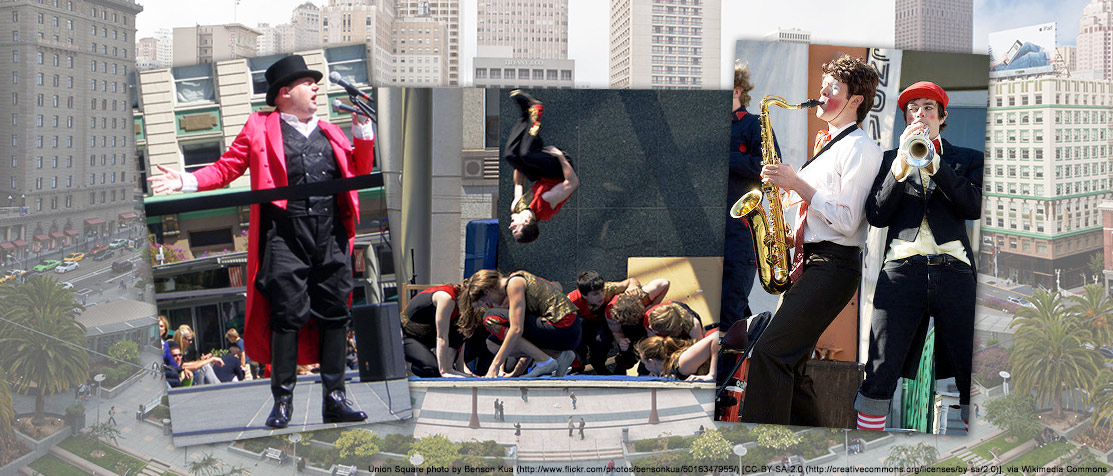 San Francisco has a long, rich tradition of circus arts, producing some of the greatest circus artists in the world today, with hundreds of performers living and studying here in the bay area. Picklewater contributed to the San Francisco arts scene every summer with the month-long Picklewater Free Circus Festival. The shows were FREE and held in downtown San Francisco's Union Square. It was a great risk-free way to get a little circus into your life. You could witness feats you never thought possible. You would laugh out loud. You just might love it and want to run away to join our circus!
Having finished our decade long run, we'd like to thank you for joining us at San Francisco's Union Square for an amazing summer line up
You can still hire the Picklewater Free Circus Festival to perform at your town, fundraiser or event. Contact us through the link at the bottom of this page for more information.