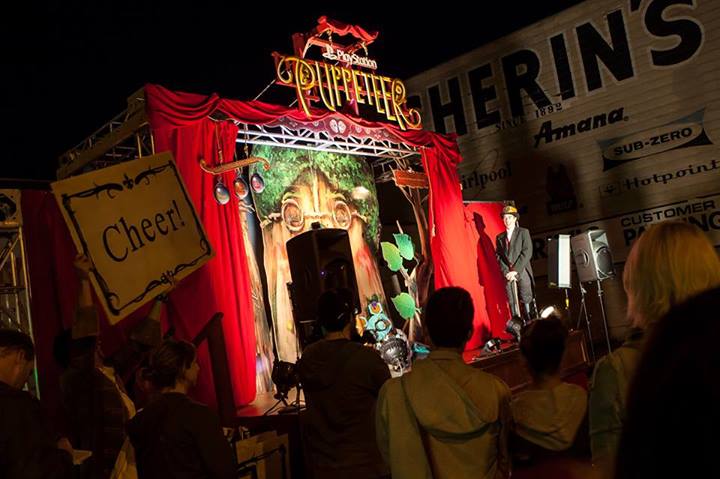 Picklewater Industries produces theatrical circus shows. From large scale traditional one-ring circuses to "walk around" entertainment characters to film/television work, Picklewater can provide you with brilliant performers.
What follows is a basic outline of our general fees. These prices are a guideline and are determined by the availability of different performers, the nature of the event, packaging discounts and the particular requirements of the event or venue.
Basic Ambient "Walk Around" Performers
(Ringmaster, Clowns, Jugglers, Stilt Walkers, Acrobats, Magicians, Contortionists, Unicyclists, etc.)
$200–500/hr
Ambient stage or stationary performance may run at a higher rate.
Individual Stage Acts
Individual stage acts in any of the above disciplines will vary
per act, depending on skill level, number of performers and rigging difficulty.
$500-2,500
Ensemble Circus Stage Shows
Shows are typically 30 minutes to an hour in length and consist of multiple circus apparatus, live music, juggling and physical juggling acrobatics.
$1,200-6,000
Fully Produced One Ring Circus Spectacular
Shows run around an hour in length, and include a broad variety of disciplines, e.g. aerial acts, slack rope, contortion, group juggling, acrobatics, clowns, live music, etc. Shows can be staged in a traditional circus environment with ring curb and backdrops. Includes multiple performances.
$10,000-25,000
* Special Costuming requests, travel,room and board and rigging of equipment are not included in these fees.
Request a quote or more information
Our performer pool is comprised of hundreds of individuals, acts, and numerous ensemble groups. We can provide the full gamut of New American Circus style performance, including but not limited to:
The list of our performers' abilities is always changing and mind-bogglingly endless. Be sure to check in with us about your interests.