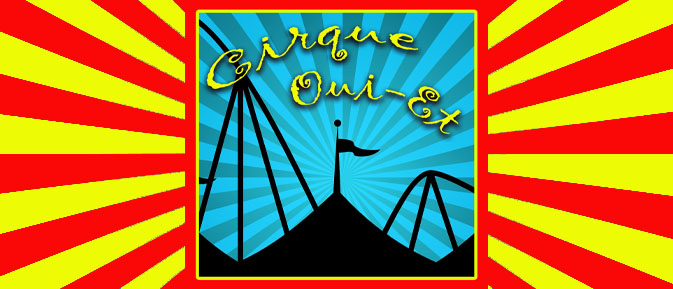 Picklewater Industries presents
Cirque Oui-Et
An Unscripted Variety Show!
WHEN: Select Sundays at 7pm
April 10
May 1
June 12
July 3
August 7
September 4
October 2
November 6
December 11
\WHERE: Stage Werx Theatre
446 Valencia st.
San Francisco, CA 94103
TICKETS: $15 in advance -$20 at the door
INFO: www.stagewerx.org stagewerx@gmail.com

PRESS CONTACT: Gherkin Picklewater gherkin@picklewater.com

The worlds of traditional circus, burlesque, variety, and improvisational theatre collide explosively in a new kind of never-before-seen theatrical experience.

Merging the experimental nature of improvisational theatre with the thrill of live circus, burlesque and variety shows, Cirque Oui-Et combines feats of derring-do and athleticism with an unscripted narrative to give the audience a view of not just the show but of the roustabouts and theatre nerds behind the scenes who bring a live circus and variety show to life every night.
Find out more at http://picklewater.com/cirque-oui-et-an-improvised-variety-show/